CLOUD & DEVOPS
Extra Red Meets Couchbase: High-Performance Flexible NoSQL Between Mobile and Cloud
event 20 aprile 2023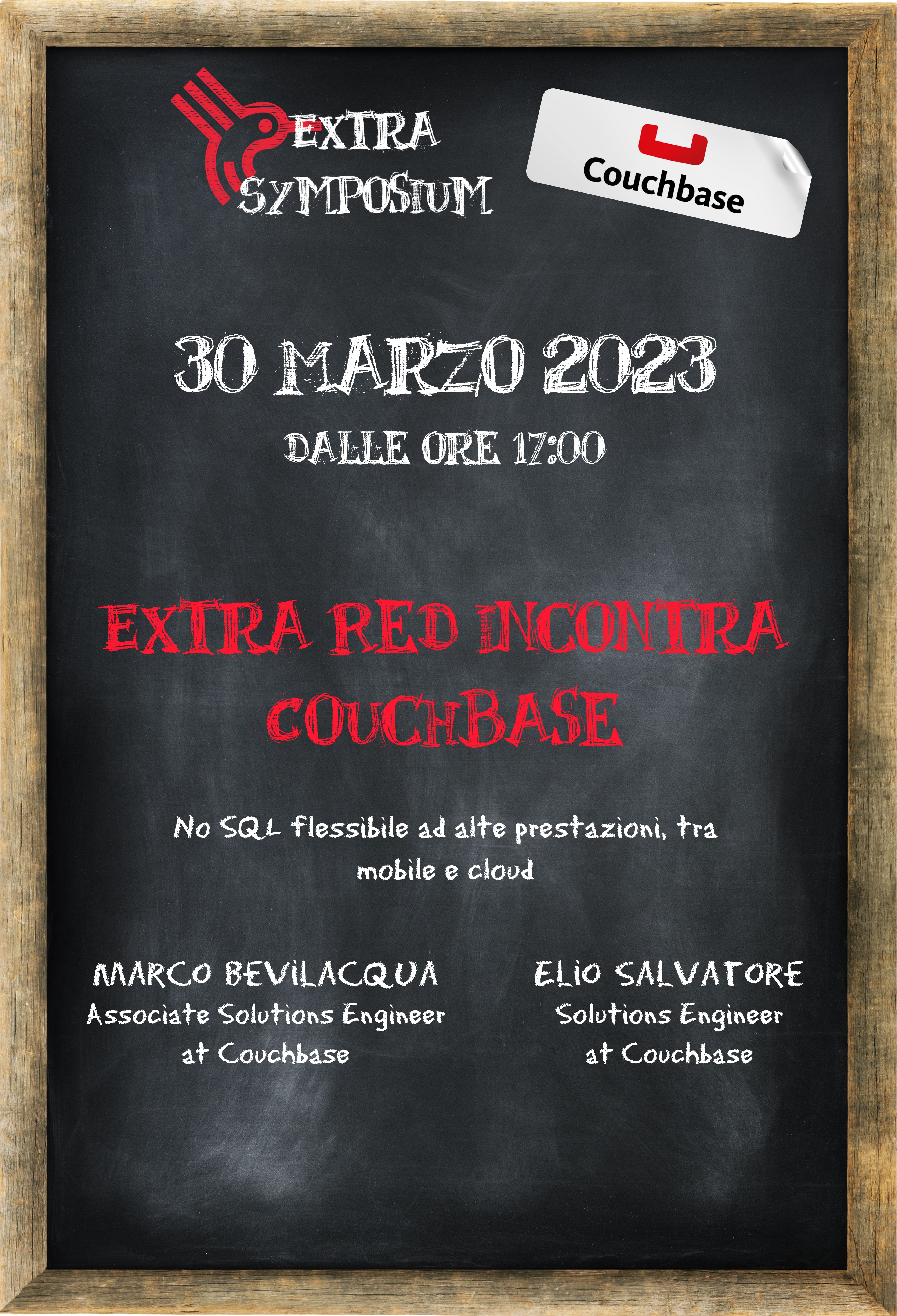 At Extra Red, for several years, we have been organizing events called our beloved Red Symposium, where everyone in the company gathers monthly to share experiences and discuss projects, technologies, methodologies, and much more. And, of course, it often ends with us stopping to chat and have a drink together.
In the March event, we introduced something new compared to the usual format. We had guests: Marco Bevilacqua, Elio Salvatore, and Fabio Gerosa from Couchbase came to us to talk about the unique features of their NoSQL database, their SaaS services, and the functionalities designed for Kubernetes. We also prepared a live demo 😉 in which we installed Couchbase's autonomous operator on OpenShift in our Red Cloud, making it extremely easy and fast. We created a 3-node cluster and tested the failover mechanism.
We met Marco, Elio, and Fabio a few months ago in Rome during the Red Hat Summit Connect 2022, of which we are both partners. It was interesting and enjoyable to organize this day. We developed a great relationship, which I am confident we will continue in the future!
And, of course, afterward, we had a nice aperitivo because the developer doesn't live on the cloud alone 😁.